ASMAG supplies complete production line for precision steel tubes
High complexity - User-friendly and low-maintenance handling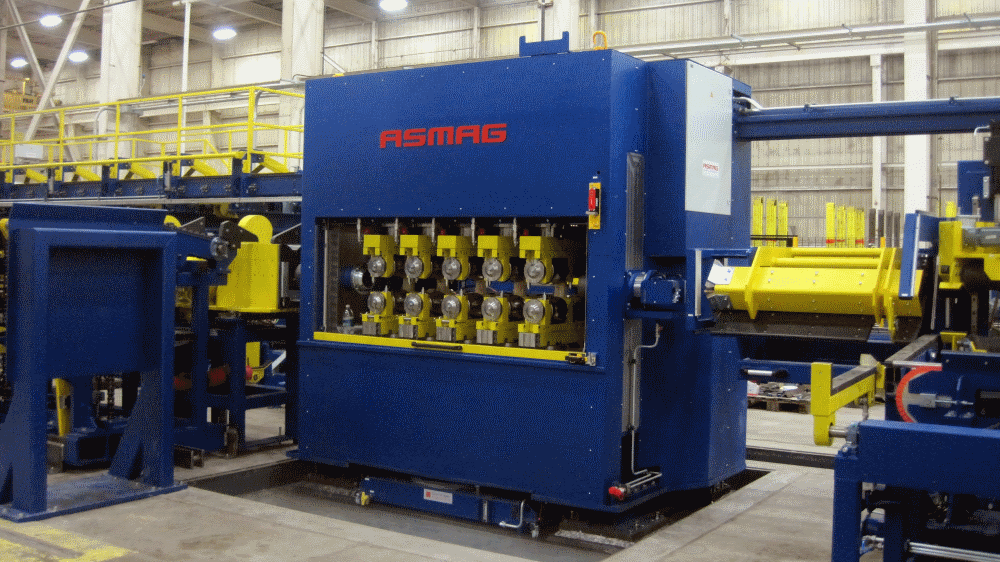 This comprehensive line comprises of a fully automated 600kN triple draw bench with integrated pointing machine and a fully automated finishing line consisting of a 10 roll straightener RRM-pro-100/10, testing table, multiple sawing line, chamfering units and a stacking, bundling and banding system.
The requirements of this line – as so often – were to achieve remarkable savings on production costs and a simultaneous increase in quality of the products made. Modern drive technology and innovative machinery concepts in addition to a high degree of automation allows for faster production speed and a higher availability of the line. Due to placement of all equipment in-line and the resulting elimination of manual material handling between the individual components of the line additionally resulted in significant reduction of scrap.
The US customer benefits from ASMAG's high quality and consistent manufacturing standards, a single point of contact, a seamless integration of all machinery, equipment and components into a reliable, comprehensive line - and an on-time delivery.
ASMAG is an experienced global supplier whose innovative products stand out for efficient productivity and the highest quality and manufacturing standards. ASMAG's strengths lie in its depth of in-house manufacturing capabilities. Contrary to the general trend, ASMAG components, machinery and equipment are exclusively manufactured at its plant in Austria.
Together with SEUTHE, the ASMAG group of companies focus on design, manufacture, supply and service of innovative solutions and equipment for the manufacture of high quality steel, stainless steel and non-ferrous metal tube, pipe, profile, bar and wire products.
ASMAG group is a one-stop supplier for complete and comprehensive tube mill concepts – from strip preparation to shaping of tubes to tube finishing and material handling – as well as complete copper tube and copper alloy bar mill solutions.
Source: ASMAG GmbH