Together Strong in Russia: Tube Russia - Metallurgy - Litmash to be held together in Moscow in May 2019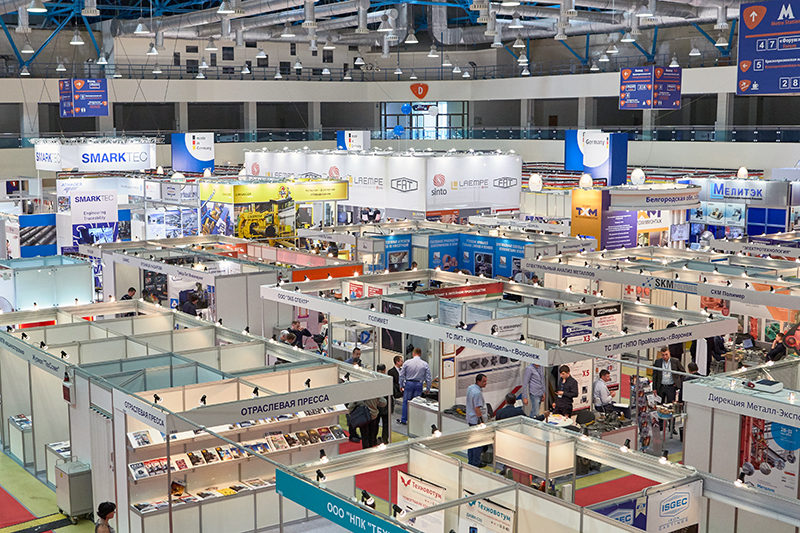 From 14 to 17 May 2019 the metal trade fair trio Tube Russia, Metallurgy Russia and Litmash Russia will present the complete spectrum from tube manufacturing and processing equipment, through tubes and raw materials to machinery and equipment for the foundry industry and metallurgy at the Moscow exhibition location Krasnaya Presnya.
The trade fair trio is organised by Messe Düsseldorf GmbH, its Russian subsidiary Messe Düsseldorf Moscow and the Russian partners Metal Expo.
2019 is expected to bring another strong appearance of the three trade fairs with 250 exhibitors from 20 countries. The trade visitors will primarily come from Russia, the neighbouring CIS states and other European nations.
The fact that wire Russia, which was still held concurrently with the three other trade fairs in Moscow in 2017, will now be staged as a separate event in Moscow one month later (18 – 20 June 2019) is due to the growing number of exhibitors from the segment of wire and cable machinery manufacturers and the limited exhibition space available in Moscow in May 2019.
For further information on all three trade fairs visit the relevant web portals at:
www.tube-russia.com
,
www.metallurgy-russia.com
and
www.litmash-russia.com
. For information on wire Russia go to:
www.wire-russia.com
.
Exhibitors interested in the metal trade fair trio Tube Russia/Metallurgy/Litmash are kindly requested to contact Messe Düsseldorf, Ms Carolin Claßen by telephone on + 49 211 4560 515,
Classenc@messe-duesseldorf.de
, or for wire Russia Mr Gunnar-Holm Ahrens on +49 211 4560 7725,
AhrensG@messe-duesseldorf.de