Tube Düsseldorf 2016 was grand opening on April 4. Bigger than ever
From 4 to 8 April 2016 the world's leading trade fairs wire – the International Wire and Cable Fair – and Tube– the International Tube Fair – are simultaneously presenting their technology highlights from their respective industries at the Düsseldorf Exhibition Centre for the 15th time.

Bigger than ever: 2.565 exhibitors are presenting innovations on 110.000 square metres at Düsseldorf fairgrounds.

This number-one trade fair in the pipe and tube industry focuses on pipe accessories in Halls 1 and 2, while the pipe trade and pipe manufacturing can be found in Halls 2, 3, 4, 7.0 and 7.1. Metal forming occupies Hall 5, and Halls 6 and 7a features tube processing machines. Mechanical engineering and construction is presented in Hall 7a. Halls 1 to 7.0 also have profiles for a wide range of applications. The special show PTF (Plastic Tube Forum) is presented in Hall 7.1. As before, the China Pavilion locates in Hall 2.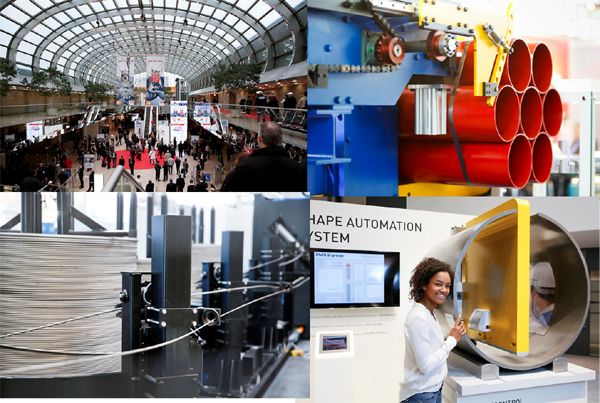 Exhibitor Statements (Tube 2016)

Mohd. Asad NEHAL, Manager Regional services and training, SOFRATEST, France

"We are an exhibitor at the Tube since a long time. Here we meet customers from all over the world." The company is known for the Ultrasonic system for the pipe-industry. The system is need and established for checking and inspecting materials.

Peter Hermonies, Owner of P. Hermonies, engine marketing, Germany

As the German representative of the company Fives Oto S.p.A. from Italy, Mr. Hermonies expects to make many new contacts with customers to generate new customer appointments and orders. He is pleased that Germany offers such a huge exhibition:" The Tube is the largest tube fair in the world and that is why you have to be part of it."

Kevin Wu, Sales Manager, Horen Industrial Co. LTD, Taiwan

"At the tube we present our company and explain our drawing machine." With this machine you can change the size of materials and produce very detailed and precise. Our customers are of the steel industry, aero, automotive or also medical business, every business in which it is necessary to have work with exactly fitting parts." The company is also interested in the Tube India.

Heiko Krenn, Vertriebsleiter RSA cutting systems GmbH, Germany

"Every two years, pipe manufacturer and processors from all over the world are meeting each other at Tube in Düsseldorf, to which we belong as a global player." As a partner, which is a tube arranger global, they use the opportunity to show their new developments, currently with the layer saw, but also with the standard program such as the deburring machines of RSA Häberle and developed high performance brushes."

Ilhan Dercan, Sales Manager, Isitan Makina, Turkey

"It is the second time that we are part of the Tube. Because we have company representatives in about 60 countries, we are international like the Tube is." The company produces bending and around machines for sheets and tubes for the heating and pipeline business for example.

Thomas Berndt, Head of Sales, Rattunde GmbH and Co. GmbH, Germany

"We are part of the pipe industry and solid materials industry and therefore we just belong here." The company Rattunde GmbH and Co. GmbH shows on the tube including a new twin engine that produces 5,000 tubes per hour.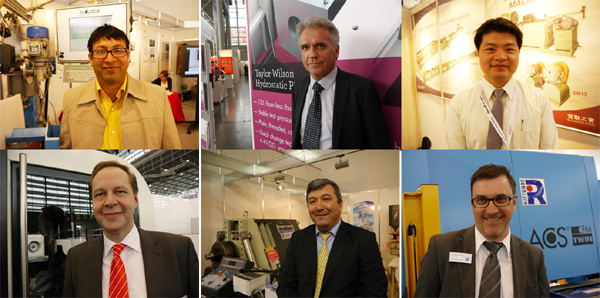 Visitor Statements (Tube 2016)

Diego Zanotta, Italy

Mr. Zanotta comes for the fourth time at the fair to Düsseldorf. He likes "the good organization of the Tube". As a producer of medical devices he will establish new contacts.

Sabrina Blum, Germany

As an employee of a major German steel merchant Mrs. Blum visit the Tube in Düsseldorf to maintain contacts with known suppliers. "I want to communicate with other exhibitors about the current market situation."

Oleksaner Tytula, Ukraine

With many client meetings Mr. Tytula already comes to the Tube in Düsseldorf. To perceive all his appointments he remains for four days in Germany. "For me the Tube is an important way to get in contact with customers for branding machines and deburring machines."