Xiris Automation Inc. ---Inspection Solutions with Vision participated in Tube China 2016
In-Line Weld Inspection System for Tube and Pipes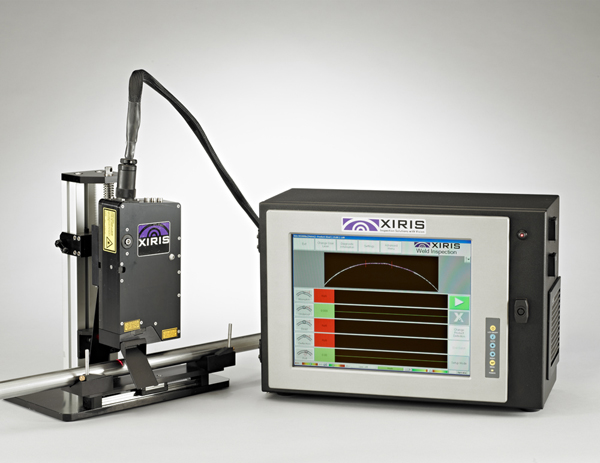 Xiris Automation Inc. is pleased to announce that it will display its WI-2000 Weld Inspection System for Tubes and Pipes at the upcoming Tube China fair, stand E1 / C07, September 26-29, 2016 at the Shanghai New International Expo Centre, Shanghai, China.

Designed for the Chinese market to be installed right after the weld head on tube and pipe mills, the WI2000p inspection system detects a variety of quality issues related to the weld bead geometry and tube profile. Using a high resolution camera combined with fast data capture and laser imaging, the inspection rate provides defect detection down to 7 µm in size on a typical laser or HFI/ERW welding tube mill. Defects inspected include weld undercut, raised/ sunken welds, bead position, weld height and weld register (mismatch).

By implementing real-time post-weld inspection of tube seams using the WI2000p inspection system, tube and pipe fabricators can:

1. Improve Quality & Reduce Scrap
2. Increase Production Time
3. Reduce Product Liability
4. Add competitive advantage

The system includes a complete data collection and data management system that provides fault and trend reporting for historical auditing purposes, as well as off-line data review capability for complete batch production of large pipes.

Xiris Automation Inc. specializes in developing Optical systems for Quality Control for several niche industries, providing some of the world's most dynamic manufacturers with the ability to detect, recognize, and interpret quality defects in their manufactured goods. Come by their booth for a demonstration!