Tube China 2018
- The 8th All China-International Tube & Pipe Industry Trade Fair
With 16 years of experience, Tube China has grown into Asia's most influential, and the world's second most influential tube and pipe industry event. Concurrently held with wire China, Tube China 2018 will take place from 26th to 29th September at Shanghai International New Expo Centre with 104,500sqm exhibition space. It's estimated that the both events will welcome 46,000 quality visitors and be ground to a comprehensive exhibit range presented by around 1,700 leading brands.
Record-breaking figures of wire & Tube China 2016



· Unprecedented 97,000 square meters exhibition space.
· 1,645 exhibitors from 31 countries and regions.
· International pavilions from Germany, Italy, North America, Australia, France, South Korea,
Japan and China Taiwan.
· 42,199 trade visitors from 94 countries and regions, an increase of 10.9%.
· The top 10 source countries and regions of overseas visitors:
South Korea, India, China Taiwan, Japan, Russia, Malaysia, Iran, Thailand, US, Indonesia
and Vietnam.

Join the Tube China, join the best! > Click to download 2018 brochure
Dates: 26 - 29 September, 2018
Venue: Shanghai New International Expo Centre (SNIEC)
Deadline of booth booking: 31 May 2018
---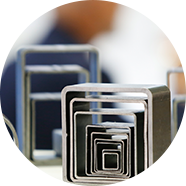 Product Category:
Raw Materials / Tubes / Accessories, Tube Manufacturing Machinery, Rebuilt / Reconditioned Machinery, Process Technology Tools / Auxiliaries, Measuring / Control Technology, Testing Engineering, Specialist Areas, Trading / Stockists of Tubes, Pipeline / OCTG Technology, Profiles / Machinery, Others.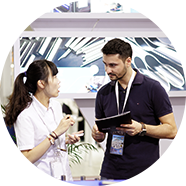 Target Visitor:
Tube Industry, Iron Steel & Non-Ferrous Metal Industry, Automotive Supply Industry, Oil & Gas Industry, Chemical Industry, Construction Industry, Aerospace Engineering, Electrical Industry, Electronic Industry, Energy & Water Supply Industry, Association / Research Institute / University, Trading, Others.
Organizers:
• Messe Düsseldorf (Shanghai) Co., Ltd.
• Metallurgical Council of China Council for the Promotion of International Trade, Metallurgical Center for International Exchange and Cooperation
In cooperation with:
• Messe Düsseldorf GmbH
International Supporter:
• International Tube Association (ITA)
Local Supporters:
• China Iron & Steel Association (CISA)
• China Non-Ferrous Metals Industry Association (CNIA)
• Steel Tube Council of the China Steel Construction Society
• China Rolling-Forming Steel Association
• The Stainless Steel Council of CSSEA
Brand in China and other Asian Countries
Messe Düsseldorf (Shanghai) Co., Ltd.
Ms. Juliet Zhu / Ms. Serena Liu
Tel.: +86 21 6169 8331 / -8318
Fax: +86 21 6169 8301
Email: tube@mds.cn
Brand in Europe and North-/South America
Messe Düsseldorf GmbH
Mr. Marcus R. Muellers
Tel.: +49 (0) 211 4560 579
Fax: +49 (0) 211 4560 87579
E-mail: MuellersM@messe-duesseldorf.de