Autumn 2018 reunion sparks on-going booth reservations for the next wire & Tube China...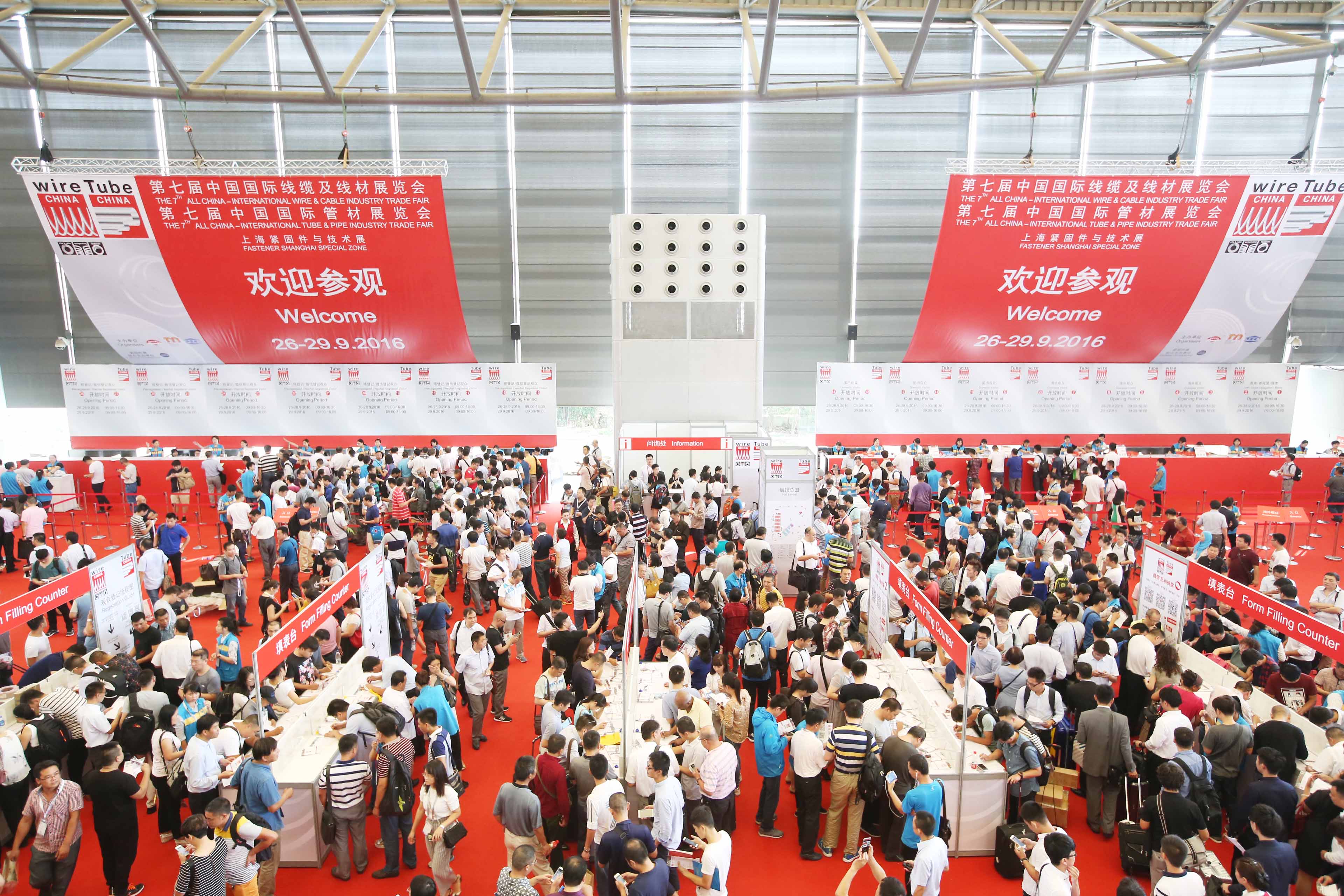 As one of the pivotal international wire, cable, tube and pipe industry trade platforms in Asia, the upcoming wire China and Tube China will once again be held in Shanghai, the "Pearl of the Orient", ushering in their 16th year since the debut. After its upgrade in 2016, the Shanghai Fastener & Tech Show confirmed its collocation with wire & Tube China – resulting in three major exhibitions in the industry helping to connect the dots and create a truly 'one-stop business platform' that links upstream and downstream players in the industry!
The organizers estimate more than 1,700 established brands to gather at the four-day exhibition (September 26-29, 2018). In addition to local Chinese exhibitors, those from Germany, Italy, North America, Austria, France, South Korea, Japan and Taiwan Region will be highlighted during wire & Tube China 2018 at the International Pavilions, with the concept of 'global integration and development'.
10 exhibition halls covering the entire product spectrum
In response to increasing demand for a larger exhibition area and better exposure, the overall scale of the exhibition will be expanded to 104,500 square meters in 2018, covering nine major halls (Hall W1-W5, Hall E1-E4), and one outdoor exhibition hall.
Products to be showcased at this high-quality platform will mainly focus on the following categories:
wire China
– wire manufacturing / processing machinery; cable manufacturing machinery; fastener manufacturing machinery; spring manufacturing machinery; second-hand tools; process technology tools; auxiliary process technology materials; materials / special wires cables; measuring / control technology; test engineering; specialist areas, etc.
Tube China
– raw materials / tubes / accessories; tube manufacturing machinery; rebuilt / reconditioned machinery; process technology tools / auxiliaries; measuring / control technology; testing engineering; specialist areas; trading / stockists of tubes; pipeline / OCTG technology; profiles / machinery, etc.
In addition to the regular 'Material Zone' and 'Spring Zone' at wire China, Tube China 2018 will introduced an 'Innovation Park' – an independent space where technical seminars are held and products are showcased. Prominent industry leaders will be gathered to discussed the latest technologies – from new materials, process control, pipe production and processing technology, to the plant energy efficiency solutions. Seize this opportunity and stay up to date with the 'global re-industrial revolution' trend.
Highly praised by former exhibitors, the booth reservations are selling out quickly
Among the 1,700+ exhibitors participating in the 2018 edition are many loyal supporters who have been growing with wire & Tube China for over a decade. Some of the main reasons cited by the supporters for their patronization are: "highly effective", "high quality buyers", "intensive orders from the exhibition".
"The biennial wire & Tube China gathers high-quality buyers from China and many neighboring countries," said Dr. Christoph Müller-Mederer, CFO of Wafios, Germany, at the 2016 exhibition, "Some clients have already placed orders during the event. This exhibition has become an important step for Wafios to tap the Asian market potential, and it is believed that the industry will get better with the advancement of industry 4.0."
Mr. Xia Jianjie, Director of Sheet Metal Equipment Division, Han's Laser Technology Industry Group, also mentioned: "Through this exhibition, we met a lot of professional buyers looking for precision pipe cutting technology, which helps Han's Laser to increase their market share. I am very satisfied with the outcome of attending this exhibition. We look forward to meeting more friends and upstream & downstream players of the pipe processing industry."
It is by virtue of the 'visible and tangible' effect, as well as word of mouth among exhibiting brands that the organizers received many renewal request once the booth reservations for the 2018 edition opened up. To date, a number of established companies confirmed their participation, the most well-known being Zumbach, Suzuki-Sumiden, Nexteck, Haicheng Greatx, Pan-Pioneer, Cheng I, Unistrong, Xiaoxuan, Proton, Esteve, Markem-Imaje, Dainichiseika, Xintai, Yeswin, WTL, Thermatool, Kinkelder, Euro-me, WIKUS, Formdrill, KANEFUSA, MAASS Global, etc.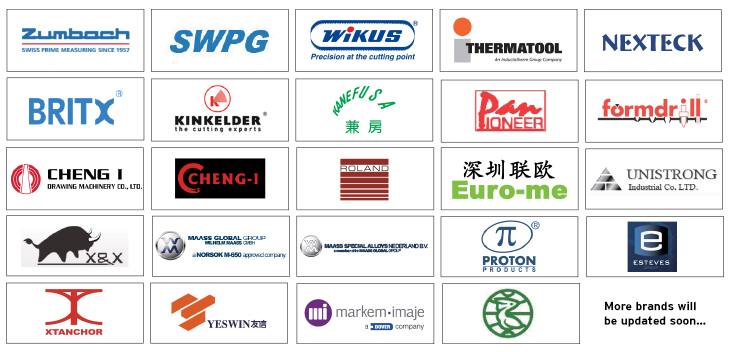 Some of the exhibitiors who have confrmed their participation in wire & Tube 2018

Join China's first-class exhibition with 46,000 professional buyers

Statistics show that the last event attracted a total of 42,199 professional visitors from 94 countries and regions. It's estimated that this number will exceed 46,000 this year. In addition to a large number of domestic professional participants are an increasing number of overseas buyers who recognize the significance of the "Made in China" tag. In 2016, the top ten overseas visitors by quantity were from South Korea, India, Taiwan Region, Japan, Russia, Malaysia, Iran, Thailand, USA, Indonesia, and Vietnam.

Join the best: wire China 2018 - International Wire & Cable Industry Trade Fair, Tube China 2018 - International Tube & Pipe Industry Trade Fair, Fastener Shanghai 2018 - Shanghai Fastener & Tech Show. See you in Shanghai next September!